Foodwise in Pregnancy
Click here to see the full course outline
Foodwise in Pregnancy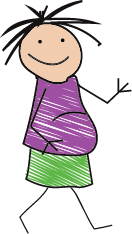 This course is for all women during pregnancy who would like support with information and tips on eating well, keeping active and achieving a healthy weight gain in pregnancy.

There are six sessions that can be delivered weekly for six weeks. Each session is fun and informal and lasts for around 1-1 ½ hours The sessions cover the following content
| Session | Content |
| --- | --- |
| 1 | Preparing to change for life |
| 2 | Eating well |
| 3 | Portion sizes and you |
| 4 | Food labels |
| 5 | Focus on your food |
| 6 | Changing for life |
Partners, a friend or family member are welcome to attend.
---
Feedback from participants
"I have been talking about this programme to all my friends who have young children, are expecting a child or plan to start a family in the future. I think its brilliant whatever phase you are in!"
"I enjoyed the course & I really liked that we could get personalised advise & ask a thousand questions!"
The changes that I've made, they've been so easy. So, maintaining them shouldn't be a problem".
"A brilliant, free way to ensure healthy eating for you & the whole family! Your free professional diet support during pregnancy!"
---
Foodwise in Pregnancy app
A brand new FREE app is now available to complement the Foodwise in Pregnancy course.
If you would like to try the app, it is available to download from the Apple Store and Google Play.
A poster to promote this in your area can be downloaded here;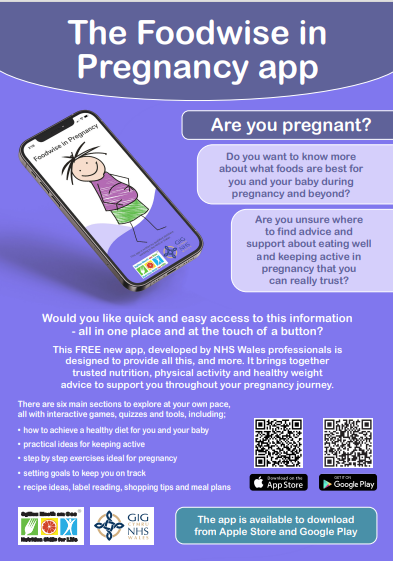 For information and contact details for how to attend or deliver this programme please select your Health Board area