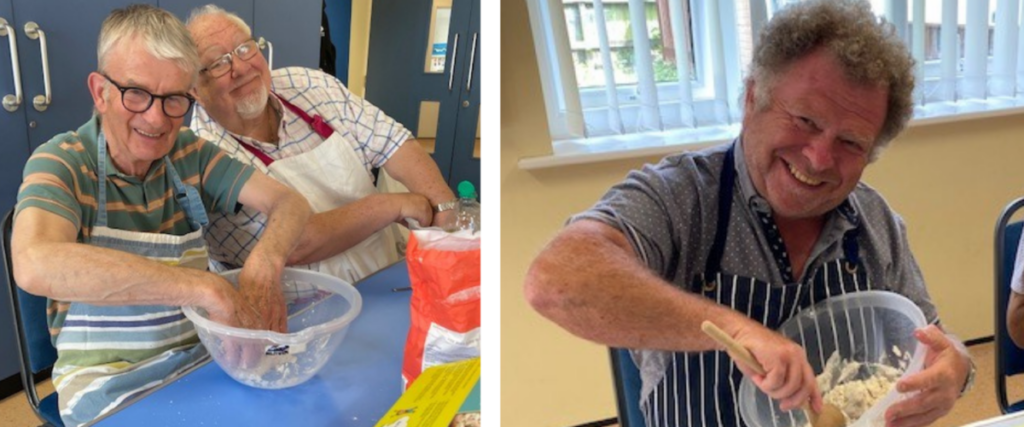 New practical cookery sessions to help people learn to cook healthy home-made meals have been a success with locals in Penley, Wrexham.
Betsi Cadwaladr University Healthy Board's (BCUHB) Public Health Dietetic Team, based in Flintshire and Wrexham, are back out in the community delivering a 'Preparing a Healthy Meal' course as part of a Nutrition Skills for Life suite of programmes, which aims to provide participants with the knowledge and skills to prepare healthy balanced meals.
The course, which has just completed its first programme in Penley's Rainbow Foundation, has been organised in partnership with the Public Health Dietetic Team (East) and Jaclyn Tomkinson, Community Development Officer for The Rainbow Foundation.
After such a long period of time due to Covid-19 restrictions of not being able to deliver face-to-face courses it is wonderful to be back out in the community delivering nutrition and practical cookery courses.

It has been a really tough time for people, and it has been an absolute joy to have a group back together enjoying each other's company, learning about nutrition and cooking simple but nutritious food together.

The course has been such a success because of the enthusiasm of the people involved, they have learnt from each other and I have learnt from them too.

Sarah Powell-Jones, Dietetic Assistant Practitioner
The dietetics team made up of Registered Dietitians, Registered Nutritionists, and Dietetic Support Workers, working together with other professionals, and community workers in health and social care, local authority and education, local community organisations and the voluntary sector.
Working closely within the rural communities of the Wrexham South, I have got to know some of the participants attending the course through other projects that I have started, some members of the cooking course have come to my attention through art groups, walking groups and people I have supported within my role.

I also advertised the 'Preparing a Healthy Meal' course at coffee mornings and through social media and was happy that the people that have attended have learnt new skills, made new friends, reduced isolation, and have also fed back to me how much they have enjoyed taking part.

I am looking forward to hopefully working with the BCUHB to run some more of these courses in the near future.

Jaclyn, from the Rainbow Foundation