Food Resilience Coordinator
For most of my adult life I've had a keen interest in food; whether I'm growing it, shopping for it, cooking it, eating it, watching it on T.V. or talking about it. I am therefore very fortunate that I work for a community led organisation which delivers practical, hands-on projects which includes sustainable living skills such as cooking and gardening amongst other projects.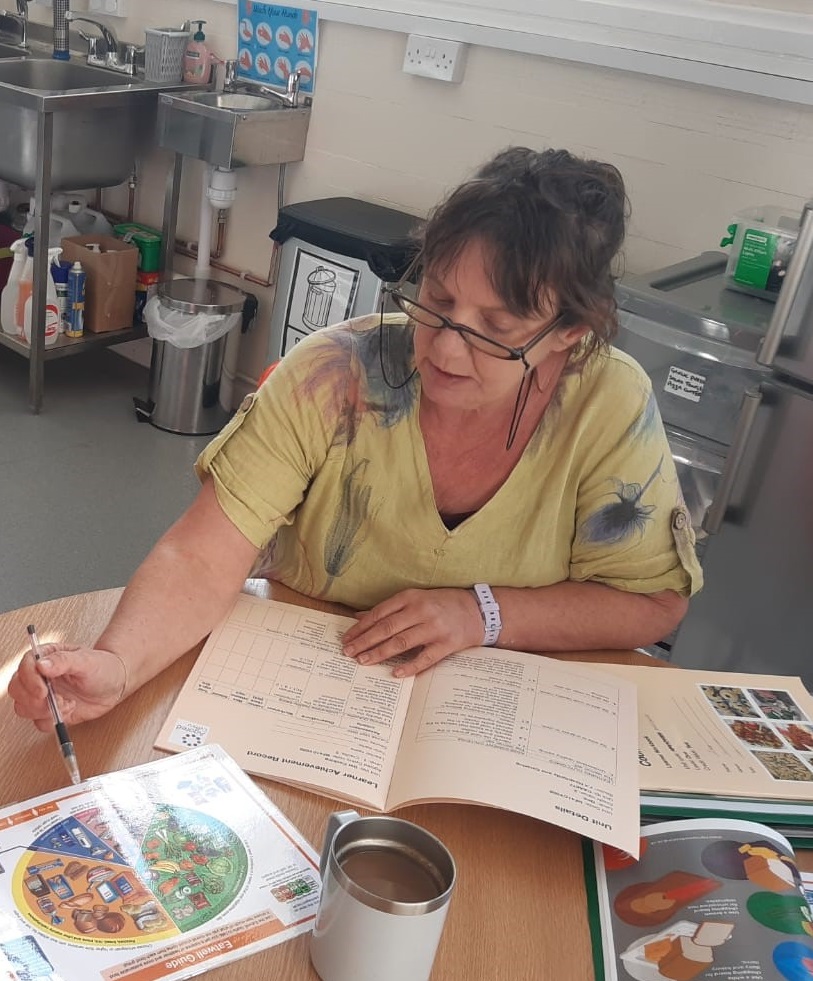 As the Food Resilience Coordinator for the Back to Basics project my job requires me to deliver community cooking sessions for people 14+ years. In order to provide a more valuable and purposeful experience for the attendees I needed to further develop my understanding of nutrition and health. To gain this knowledge I attended the Level 2 Community Food and Nutrition Skills training.
The training was carefully structured with each module building on the learning of the previous one, thereby allowing learners to develop their knowledge, confidence and skills. It also covered everything that is needed to gain a good understanding of budgeting, shopping for healthy foods and adapting recipes as well as the understanding of food labels; a topic which due to its complexity is often misunderstood. I would recommend the training to anyone who is working with community groups or to anyone who just wants gain a better understanding of nutrition and health.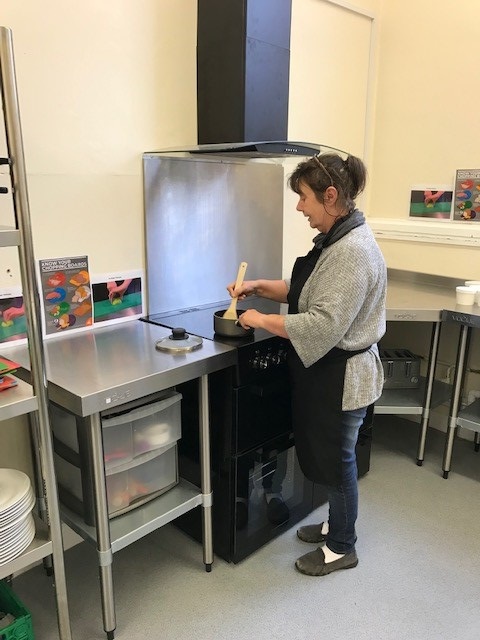 Even though the course was run online it was adequately informal as well as very inclusive and provided plenty of opportunity for all to get involved; through whole group and small group discussions via "Teams' breakout rooms" The dietitians facilitating the course were all well informed and very supportive throughout the training and were always at hand for additional support when needed.
The most important thing I took away from the course is that some of the leading causes of death; heart disease, strokes, diabetes etc. can prevented with a healthy lifestyle, with a balanced diet being a key component.
The message that stuck with me the most is "Remember to get your nutrition information from a reputable source such as the NHS and to not accept whatever Google suggest"
The best part about taking the nutrition course is the amount of information that I can now, more confidently, pass on to the attendees of the cooking sessions.